Rajesh Tandon
At the height of second wave of coronavirus infections in India, Prime Minister Modi asked his officials "how volunteers from civil society can be utilised to lessen the pressures on healthcare sector" during a review meeting held on April 30, 2021. He further suggested that NGOs can help in communications with affected patients and their families during this crisis.
Little did the Prime Minister, or his team of officials, know that Indian civil society, its staff and volunteers had already mobilised themselves and their networks to offer immediate relief to affected families throughout the country. A recent nation-wide survey of 577 civil society organisations (CSOs) covering all states and UTs has revealed new insights about the same. Conducted in first fortnight of June 2021, by PRIA and several of its state-level partners, the survey shows that civil society had begun to act in a rapid manner from the month of March itself, as infections began to rise. Immediate relief was the response from 96% of CSOs, in the form of ration and food, to needy and vulnerable households within their fields of operations, many of whom had lost their livelihood and income.
Personal hygiene materials and medical supplies were the next most common immediate relief provided by nearly 90% of them. On average, each of these 577 CSOs reached out to nearly several thousand households, covering a total of nearly 50 lakh (5 million) families.
In order to provide authentic and immediate information to the affected households and local communities, these CSOs acted as info-intermediaries, communicating official government advisory and expert opinions for prevention from virus infection, quarantine and treatment of infected persons. Given the vast local understanding of community leaders and animators in their networks, these CSOs primarily deployed direct communication methods of door-to-door chats, use of handbills and other information materials in simple local dialects, and individual telephones to families.
Being familiar with local realities, and sensitive to vulnerable and excluded individuals and families, these CSOs especially reached out with relief and information to women-headed families, widows and persons with disability. Support to adolescents and migrant workers were provided to ensure that no one was excluded or left behind.
A vast majority (nearly two-thirds) of the CSOs covered in the survey are relatively local (covering 1-2 districts) and small (with annual budgets of less than Rs 50 lakhs). During the second wave, many staff/volunteers (and their families) had become infected and sick in nearly 40% of the CSOs in the survey. Nearly half of them reported not having any safety and protective gears for their own staff/volunteers during this period. Despite limited human capacities they continued to provide relief, communication, linkages with public health facilities and access to public services & benefits announced by union & state governments.
Over the past several months, many media stories have flashed announcements of large sums of private donations, corporate giving and philanthropic investments in Covid relief in the country since April 2020. Yet, the survey findings show that 92% of CSOs faced financial constraints to continue to support communities during this period. Nearly 82% CSOs in the sample of 577 covered in the survey reported not to have received any new financial resources during the second wave. They relied on their own limited, and already depleted, financial resources to continue to play their relevant, critical and timely roles in this difficult period. Several mobilised local volunteers and small donations to support their activities during the second wave.
When NITI Aayog had set up a Task force in March 2020 to coordinate Covid response with NGOs and government agencies, it had issued several directives to state, district, panchayat & municipal authorities to support CSO relief and communication efforts. But, that message seems to have not been acted upon adequately as nearly half of the CSOs in the survey reported receiving no support from local authorities. Why it is so when the purposes of state/district administration and CSOs are similar…to provide immediate relief to affected families?
It is, therefore, heartening to see that Indian civil society has been spontaneously, efficiently and respectfully responding to the needs of vulnerable households and communities during the second wave of Covid this year. A vast majority of them are small, local and engaged with their communities for nearly two decades. These CSOs have been doing so in a period when many of their own staff and volunteers have been infected and fallen sick. They have been sensitive in reaching out to many invisible and excluded families and geographies to provide relief and to inform and educate them.
This widespread rapid response of civil society in India during the second wave of Covid has to be understood in the backdrop of new regulatory procedures and requirements. Significant restrictive changes in FCRA regulation in September 2020 have resulted in many smaller CSOs struggling to open mandatory new bank accounts in SBI's single branch in Delhi. This period also coincides with requirements of renewal of FCRA registration, as well as 12A & 80G renewals of Income Tax Act (as applicable to such organisations), mandatory for all civil society.
Next time the Prime Minister asks his officials to seek support from civil society in dealing with pandemic and post-pandemic recovery, it will be desirable if the officials concerned did inform him about the stifling restrictions on the functioning of CSOs in India, and the desirability of improving 'ease of doing good' in India.
This article first appeared in The Times of India Rapid & widespread civil society response during second wave in India on July 3rd' 2021.
Read another piece on COVID Second Wave by Rajesh Tandon titled Empowering Relief Amidst Covid-19 in IMPRI Insights
Read another piece on COVID Second Wave by Rajesh Tandon titled Civil Society Steps Up in IMPRI Insights.
About the Author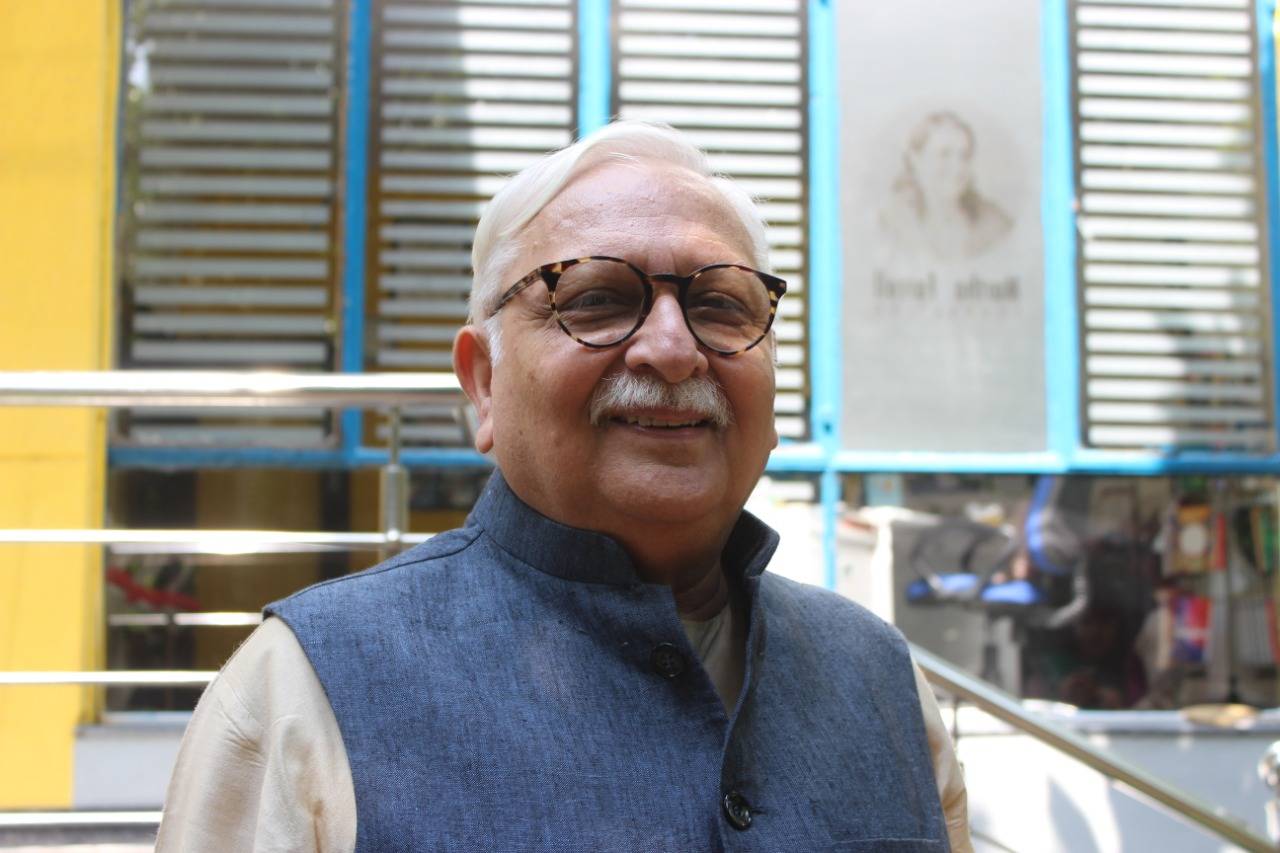 Rajesh Tandon is Founder President of PRIA, New Delhi.