Simi Mehta, Sunidhi Agarwal, Anshula Mehta, Ishika Chaudhary
The state assembly passed a bill known as the Haryana State Employment of Local Candidates Bill in November 2020 to reserve 75% of jobs in the private sector of Haryana for its regional citizens. On the 2nd of March 2021, the Governor gave his assent to the Bill under the condition that this reservation will be for local candidates for all jobs with compensation below Rs 50,000 per month. This spurred a debate around the effectiveness of reservation which is viewed as a panacea for all kinds of social or economic inequalities in India. Many industrialists and businessmen are wary of this decision as it will impact the ease of doing business index in the state of Haryana. To solve the crisis of unemployment, the government has reserved seats for its local people but the need of the hour is to provide skill-based training to the youth to make them employable as the private sector wants skilled manpower who can contribute to their motive of 'Profit maximisation'.
If the reservation is the solution according to the government, then half of the jobs can be reserved for women i.e. 37% seats in the private sector. According to January-March 2020 Period Labour Force Survey (PLFS) data, in the state of Haryana, 11.1% men and 30% women are unemployed reflecting the need to enhance the work participation rate of women in the economy to create an equitable environment.
NDA Government's Schemes for Women
The National Democratic Alliance Government headed by Narendra Modi has launched several schemes to empower women in various sectors.
As of February 24, 2021, 23.21 crore accounts, out of the total 41.93 crore accounts opened under the Pradhan Mantri Jan Dhan Yojana (PMJDY) scheme, belong to women account holders, the ministry said in a statement.With regard to the Pradhan Mantri MUDRA Yojana (PMMY), it said, about 68 per cent or 19.04 crore accounts with an amount of Rs 6.36 lakh crore (as of February 26, 2021) have been sanctioned to women entrepreneurs under the scheme since its inception.
Pradhan Mantri Ujjwala Yojana (PMUY) was launched by Prime Minister Narendra Modi on May 1, 2016, to distribute five crore LPG connections to women of Below Poverty Line families. The target was later revised to provide a free gas connection to eight crore women by March 2020 but during Budget 2021, Sitharaman announced to add one crore more women under this scheme.
The government also launched the Mahila Shakti Kendra in 2017 to empower rural women with opportunities for skill development, employment, digital literacy, health, and nutrition. The Mahila Shakti Kendras work through community engagement via student volunteers in over 115 most backward districts. Further, 6000 Jan Aushadhi Kendras had provided around 5 crore sanitary pads at Re. 1, to poor women in rural India.
Though the interesting question is why is it that a country seeing considerable gains in female education, remarkable decreases in fertility rates, and after implementation of various schemes is not seeing greater participation from women in the workforce? The reasons could be occupational segregation as the Indian Economy has witnessed a surge in the contribution of services and industry. There is also a huge gender gap when it comes to higher education and skill training because of which there has been an increase in mechanisation as men have displaced women in the agricultural domain. Moreover, unpaid care work continues to be a women's responsibility, with women spending on average five hours per day on domestic work, vs. 30 minutes for men (NSSO, 2019). Women face inordinate mobility restrictions such that only 54 percent can go to a nearby market alone (NFHS, 2015-16).
To chart a gender-sensitive socio-economic recovery, the government, the private sector, media, and the social sector need to work together to improve working conditions, reduce wage gaps, increase opportunities for women across sectors, and change mindsets. Therefore, a holistic approach is required to enable more participation of women at the workplaces.
Equal Opportunities: Sharing Equal Values
Reservation of 33% seats for women in the Parliament of India has been a demand of women since decades. Women need to be part of the decision making bodies to bring an effective change but due to lack of political will, the Women's Reservation Bill has been pending.
The lockdown due to COVID-19 has exacerbated inequalities further as gender-based violence and sexual harassment against women has increased in 2020 which reflects the grim situation of gender justice in the 21st century India. Women are the biggest victims of the pro-corporate policies of the government as there is a wide gender gap in the private sector. There are many studies which indicate that women in the private sector are victims of pay gap, career stagnation and other inequalities.
Chaudhary and Verick (2014) estimate that absolute increase in female employment between 1994 and 2010 largely took place in low growth sectors, such as agriculture, and handicrafts, marked by low productivity and wages. Further, they posit that if women had access to the same work opportunities as men, the absolute increase in female employment would have been up to three times higher during this period. There is an urgent need for mainstreaming women in all job roles and should not be limited to stereotypical roles of teaching, nursing professions which are considered ideal or suitable jobs for women in the conventional sense.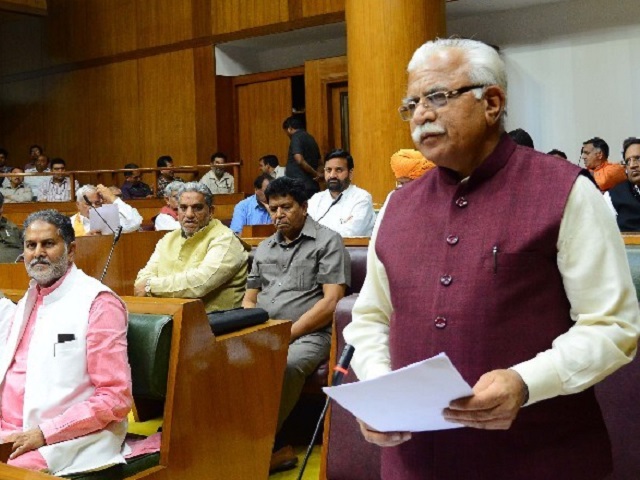 Way Forward
To mitigate the ongoing gender crisis, an action-based approach is the need of the hour as statistics of women's employability are distressing. The economic blow of the pandemic has fallen disproportionately hard on women, with the female labour participation rate falling from around 11 per cent between mid-2018 and early 2020 to 9 per cent, according to data from the Centre for Monitoring Indian Economy (CMIE). Therefore, an inclusive economy and enabling ecosystem can be an effective way forward:
Inclusive Economy
The traditional notions of politics and policies need to be discarded as a holistic approach should be adopted to end the exclusion of women from the economy. In 2018 with just 27 out of 100 women participating in the economy, India is ranked 171 out of 190 as per ILO/World Bank data. Inclusion of all sections of the society into the economy is crucial for the development of the country.The pattern of growth must create decent work and productive employment opportunities for women and men.
Unpaid work done by women in India looking after their homes and children is worth 3.1% of the country's GDP. According to Indian norms, a man is considered a breadwinner and a woman is responsible for caring work at home leading to an unequal power relationship wherein a man's work accounts in the GDP of a country whereas a woman's work is just considered her moral responsibility as she is a woman and is destined to do household chores.
Women's unpaid work in the domestic sphere needs deeper attention from society as a woman's employment opportunities are affected by her social, cultural, familial and economic aspects. Especially family responsibilities hinder a woman's career choices as women in India are socialised in a way where they are taught from childhood to consider family's happiness first and her happiness comes after that. It is completely a woman's choice whether she wants to be a housewife or pursue her career. Both choices deserve due respect, the real problem starts when a woman churns her dreams due to societal pressures. Women can be empowered by making formal education accessible to women as due to household responsibilities, many girls tend to drop-out which makes a woman dependent on her husband or father for financial needs. It is very important for a woman to be financially independent for making her own choices.
We should focus on three R's – Recognising, Reducing and Redistributing i.e. to bring long term change, we need to identify and support transformative gradual changes as we can't change the attitude of the society in a day but small steps everyday can lead to a major shift in the society's attitude. Behavioural change needs to start from home wherein both girls and boys should be taught from childhood to share household responsibilities.
Enabling Ecosystem
The private sector needs to ensure that the conditions at work do not dehumanise women or place an additional stress on their lives. Apart from toilets, provisions of crèches and benefits such as maternity leave should not be seen as special favours. Women enter the paid workforce on unequal terms. A paid job is in addition to the unpaid "work" that they do every day – child care, elderly care, and domestic chores, among them.
According to ILO estimates based on data from 53 countries, unpaid housework would amount to 9% of Global GDP was a monetary value given to the hours devoted to its provision, based on the hourly minimum wage. The Supreme Court recently said the value of a woman's housework must be placed at par with that of her office-going. Women should be agents of their own life who have full agency over their lives. A nation cannot progress until women are empowered and for that, we need to have a gender-sensitive lens towards important national and international issues as gender neutrality should not lead to gender blindness.
Conclusion
After analysis of the labour participation rate in Haryana, we can conclude that Haryanvi women can benefit from localised reservation as it will open more avenues of opportunities for them in the private sector. More women in Public spaces can boost women's confidence to pursue their dreams. In the long run, Private sector can focus on creating a facilitative environment at workplaces as that will encourage women to feel safe and sound at workplaces. Collaboration with various stakeholders of the society such as Non-Governmental organizations, civil society, international institutions and government can be an effective way for the private sector to move towards gender equality.