Rajesh Tandon
"Trust is basic for connectedness; technology improves performance when trusting relations exist"… Dr. Nadine Hack, CEO, because Global Consulting, Switzerland.
"Urban informals do not trust professionals, as such interactions are believed to have resulted in evictions in the past"… Dr Binti Singh, KRV Institute for Architecture & Environmental Studies, Mumbai.
"Can you trust youth to lead change"?… Rohit Kumar, Youth Leader from Delhi.
"Why adolescents are not trusted, and treated like infants"?… Jyoti, 15 year old girl from an informal settlement of Gurugram, Haryana.
"Trust deficit in society is widespread today"… Prof. Vibhuti Sachdev, Dean, School of Art and Architecture, Sushant University, Gurugram, Haryana.
"Trust is the glue that maintains partnerships"… Binoy Acharya, Founder-Director, UNNATI, Ahmedabad.
In the past one month, we heard above statements from a wide spectrum of people since conversations and dialogues in PRIA@40 began around various themes. Why trust deficit seems to be on everyone's mind at this juncture?
The past 18 months of pandemic experiences have demonstrated the value of interpersonal relationships. When lockdown began, and mobility got restricted, interactions on digital platforms suddenly shrunk to trusted friends, family and neighbours. When partial mobility was restored, we suddenly realized the value of such relationships for mutual support and solidarity. When our loved ones got infected and needed medical care and treatment, we all realized that even 'unknown others' came forward to help. Many amongst us volunteered time, resources and our own networks of trusted relationships to help 'unknown others'. This spirit of support to fellow citizens in times of need was most widespread during the second wave of Covid earlier this year.
Many of us who had trusted family, friends, colleagues and neighbours, suddenly begun to value such relationships. Many millions of others began to face mental health challenges as they perhaps lacked trusted avenues to share and talk about their continuing experiences of stress, uncertainty and anxiety. Absence of multiple trusted relationships to share joys and pains of life seems to be a major cause of mental health challenges today.
In order to function in everyday life, mutual trust is essential…at home, at school, at work, on the street and in the neighbourhood. Are we witnessing an era where such trust has declined? Citizens' trust in formal institutions of society seems to be on decline. Many do not trust school authorities, teachers and examination results. Many mistrust election authorities and results. Police administration and police personnel face widespread trust deficit. Tax authorities are rarely trusted. Now, after the pandemic, even medical doctors and hospital authorities are not trusted. Trust in judiciary has been witnessing rapid decline lately.
What is now commonplace is lack of trust in elected political leaders. In many large electoral democracies of the world, citizens do not trust the politicians they have themselves elected.
The widespread confusion and chaos about lockdown, treatment and vaccination of Covid virus around the world is manifestation of trust deficit in the policies, pronouncements and appeals of political leaders; a wide cross-section of society did not trust such exhortations. It takes a long time to build trust in relationships and institutions; trust is built on visible practice of principles being preached; disconnect between what is preached and what is practiced causes trust to be broken; a single action can break down trust, even if it took thousand actions to build it!
Human societies can not function effectively without implicit and assumed trust. Trust is the assumption of belief in certainty of practices in everyday life. We trust that implied behaviours will be demonstrated by family, friends, colleagues, neighbours, etc. everyday; we assume many actions of others, not known to us personally, to perform their duties, responsibilities and functions in determined time and place, in a manner formally communicated to citizens.
Implicit and assumed trust helps each person to go through everyday life. Disruptions in such trust cause stress and results in malfunctioning. A classic in Indian context is time; we know which people never show up on time for any appointment, event or commitment; we make it our habit to ignore time too.
Many recent studies have shown that trust is critical for business; economic transactions depend on trust. Social capital has been shown to be critical for financial capital to flourish. Social capital comprises of networks of trusted relationships in a community, organization and/or social system. Trust deficit erodes social capital. Is this one of the reasons for floundering economy, of late?

A foundational premise of trust in relationships is assumption of shared values and interests. Growing trust deficit and increasing fractures and conflicts in society are resulting from loss of implicit societal consensus on shared values and interests. Universal values of inclusion, freedom, dignity and equality have begun to lose societal consensus, thereby causing trust deficits in governance of communities, institutions and societies.
Unless trust is restored, trusting relationships are nurtured and institutions and leaders practice what they preach, effective and peaceful societal functioning may not become effective.
Trust does matter! It matters most at this juncture of humanity!!
First Published in Times of India Trust matters! on September 13, 2021.
Read more by author on IMPRI Insights as Trust Deficit Leads To Vaccine Hesitancy.
Read more by author on IMPRI Insights as Rapid & Widespread Civil Society Response during Second Wave in India.
Read more by author on IMPRI Insights as Empowering Relief Amidst Covid-19.
Read more by author on IMPRI Insights as Global Call To Action: Encouraging Civil Society.
About the Author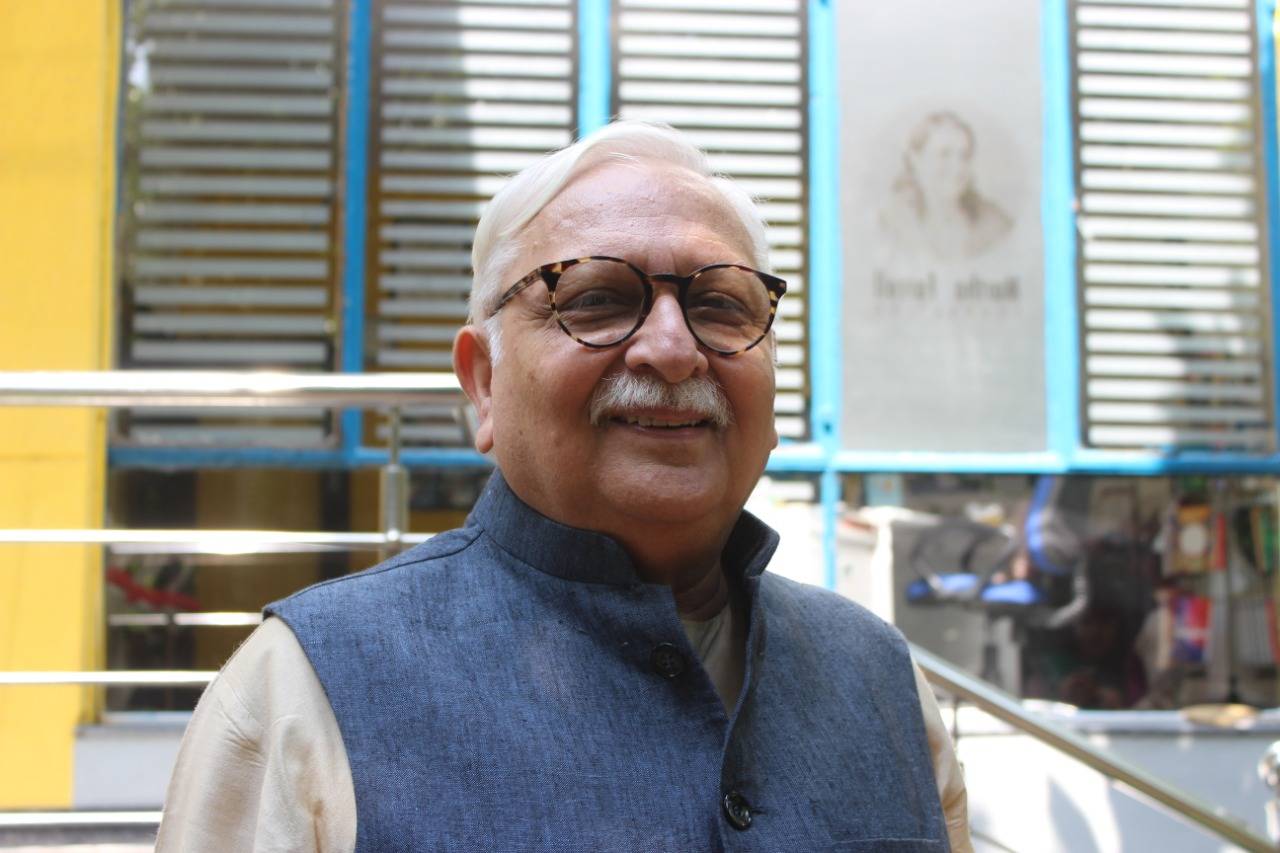 Dr Rajesh Tandon is Founder President of PRIA, New Delhi. He is also a Guest Speaker with IMPRI, New Delhi.