Devender Singh
World Population Day is celebrated annually on 11 July to focus attention on the urgency and importance of population issues, including their relations to the environment and development. The Day was first marked on 11 July 1990 in more than 90 countries.
History of World Population Day
World Population Day was established by the United Nations in 1989, buoyed by the interest the Five Billion Day celebrated in 1987. A resolution to the effect was passed, and the day was first marked on July 11, 1990. In December 1990, the United Nations General Assembly (UNGA) decided to continue observing World Population Day to enhance awareness about population issues, including their relations to the environment.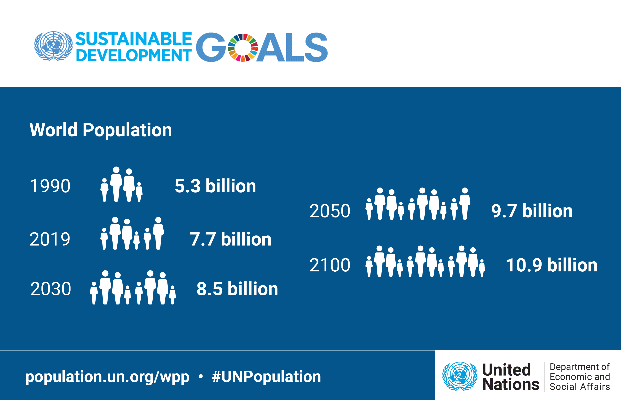 Dev's 10 Sutras
On this World Population Day, I suggest 10 sutras, which I am calling Dev's 10 Sutras, which are as follows:
All population control talk and measures are geared toward stopping certain 'unworthy' people from adding to their ranks. For whites in the 1970s, the 'unworthy' people were us, the brown and black. In India, it seems we have adopted the same template, only replaced the 'unworthy' people from black and brown to Muslims and Dalits.
Indian people, politicians (of all hues), and political executives should take a chill pill and desist from fussing over population growth and its numbers because, though the population is increasing; the growth has decelerated. 2001-11 was the first decade when we added less people to our population compared to the previous decade.
3. This population growth deceleration has happened because of a sharp, stellar decline in fertility in India; from 5.5. in the 70s to 2.2. today; marginally above the 2.1, the replacement level of fertility.
4. India's population is going to increase for next 40 years, to the tune of 1.65 billion, and then it will start decreasing.
5. Even if all families start having 2 children as several state governments want, the population will still increase because of a demographic phenomenon called 'population momentum'.
6. This might be news to these politicians but all families in India want smaller families – the wanted fertility as shown by the NFHS round 4 is below 2. They want smaller families but are not able to do so because of several reasons; lack of accessibility and availability of Sexual and Reproductive Health (SRH) information and services being the prime factor.
7. The gap between desired and actual fertility is higher in north-central states. These states need to ramp up SRH information and services.
8. Coercive and incentivizing measures for population control may be good politics but certainly not good policy. They lead to gender-biased sex selection, skewed sex ratios, gender-based discrimination, and violence.
9. Religion and caste do not lead to higher fertility; region and socio-economic development are better predictors of high or low fertility. Muslims and Dalits have lower TFR in Kerala than the national average.
10. Not all population increase is bad. Remember the word 'demographic dividend'.
About the Author
Devender Singh, Former National Program Officer (Population & Development), UNFPA India (2015- 2021).